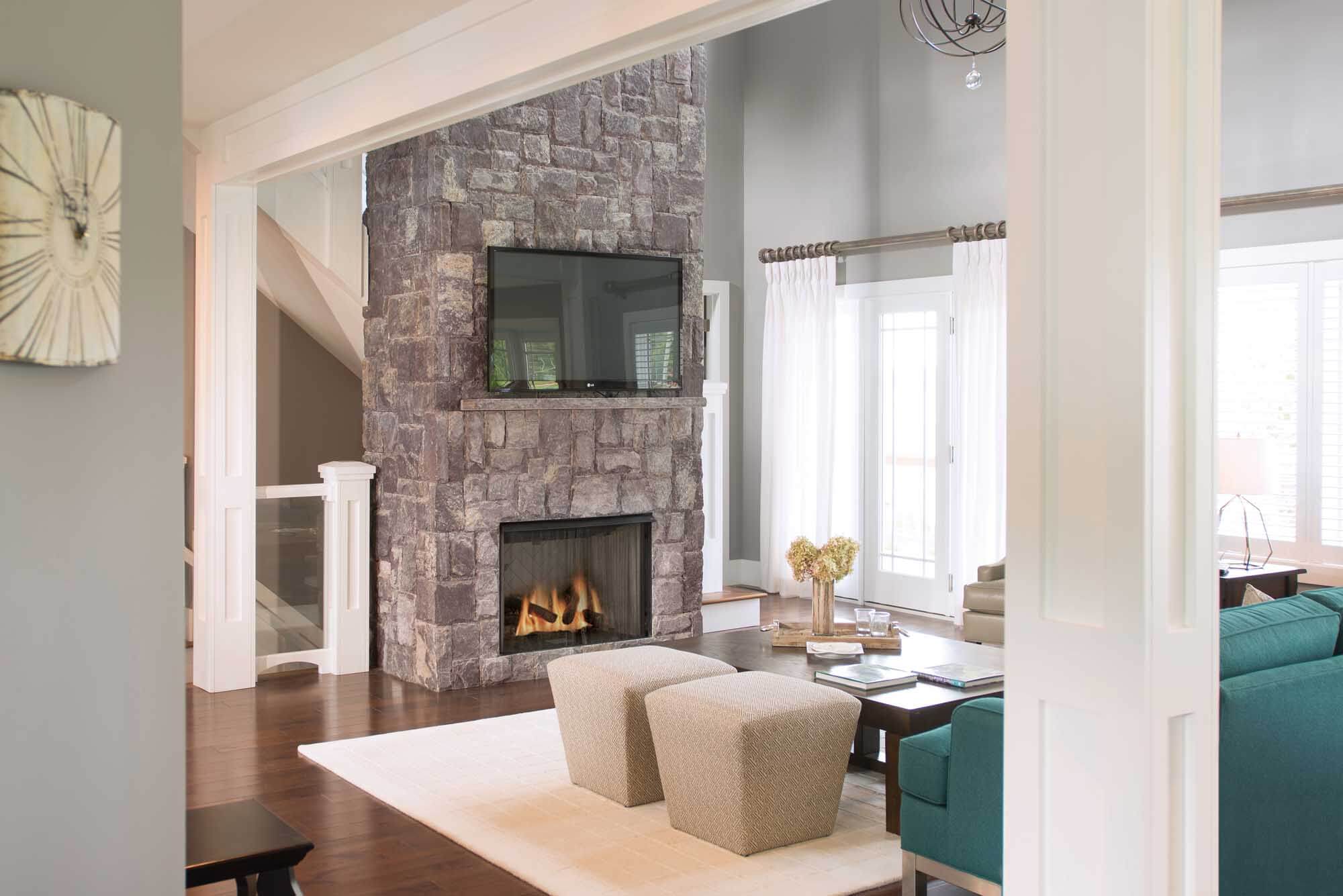 Thin cut veneer stone is gaining popularity for several reasons. While natural stone itself is exquisite, unique, and durable thin stone veneer is easy to handle, efficient to install and economical to ship.
Natural Thin
Stone Veneer
---
Vermont Thinstone Brand Products
Limitless Design Possibilities
From classic to innovative our thin veneer line offers limitless design, color and style possibilities. With 36 products to choose from you are sure to find the right look to suit your interior or exterior project for a residential home, commercial building, architectural application or creative landscaping feature.

Our Sawn Back Veneer is available in four different cuts, which can be installed alone or blended together for a more customized look.
---
American Granite
American Granite is a medium to coarse grained granite offering a rugged look. The weathered faces display earth tone colors including browns, tans, blues, and rust orange while the split faces offer a mix of blue, burgundy, pink, green, brown, black and white.
---
Copper Mountain
The dominating color tones in this sedimentary quartzite include gold, silver and brown with blues and grays as well.
---
Corinthian Granite
Blue is the dominating tone of this medium to coarse grained granite with a mixture of green, black, pink, brown, burgundy and white. Some pieces will feature black speckles consisting of red and black garnet inclusions and quartz crystals.
---
Dove Cove
This beautiful blend featuring granites and fieldstones from Vermont and New Hampshire. The diverse color palette includes a range from white, grey and green to tan, brown and copper.
---
Hazy Hill
With a rich mix of creams, tans and browns, this rustic fieldstone is made of a hard limestone.
---
Native Fieldstone
These natural round stones are hand selected from New England fields, woods and mountainsides. With rich textures and unique shapes these stones present an assortment of soothing earth tone colors.
---
Neva
This stunning veneer glisten in the sun with its marbled gray tones. Featuring a full color range from white to black the dominating tone is light to medium gray.
---
Panton Pummel
Quarried along Lake Champlain, this is a light grey to dark grey stone with some tan weathering. It is common to find fossil imbedded in this rough sedimentary stone.
---
Saratoga Granite
This blend of medium to coarse grained granite features an array of blues with a mixture of green, black, pink, brown, burgundy and white with a speckling of red and black garnet inclusions accented by quartz crystals.
---
South Bay Quartzite
This is a visually smooth, yet greatly textured quartzitic sandstone with a blend of tan, antique white, ice blue, amber and brown hues.
---
Ticonderoga Granite
This is a colorful blend of fine-grained and weathered granites featuring a watercolor-like palette of gray-blue, caramel, amber, pale green, and deep shades of brown.
---
Tuscan Blend
This blend features a diverse range of colors consisting of copper, brown, light to dark gray, and rich blues.
---
Vermont Ash Gray Mica
This Vermont quarried stone is a metamorphic rock consisting of granite, mica schist and quartz and features a blue to black color with a touch of tan.
---
Vermont Verde Mica
Quarried in Vermont this exceptionally unique colored stone has a dark gray tone with dark green undertones.
---
Vermont Weathered Mica
This Vermont granite and mica schist stone features natural brown tones with rustic tans and a touch of dark gray and blue.
---
Wood Creek Granite
This granite offers a dark-blue to dark-gray look with captivating white swirls and striations and the occasional inclusions of quartz and mica.